oke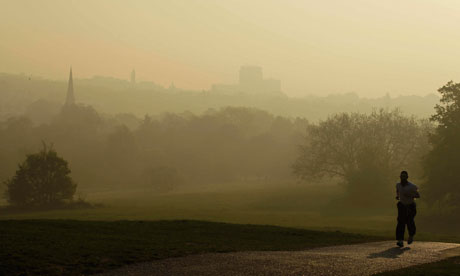 Ministers want to remove obligations on local authorities to assess air quality in their areas, resulting in less monitoring. But environmental campaigners are accusing them of trying to hide one of the country's biggest public health problems.
The favoured option is to drop existing requirements for councils to make detailed assessments of air pollution. Defra's analysis shows that this could lead to the closure of 600 monitoring sites, all of which measure nitrogen dioxide and a quarter of which also test for pollution from tiny particles.
He added: "Worse, the changes would mean the loss of key protections in the planning system and the very monitors and expertise needed now to improve air quality."
Defra insisted that the aim is to "reinvigorate and refocus" local air quality management. It said that the current regime was "diagnosis driven" and that "the level of local reporting can distract resources from air quality improvement".
__._,_.___